If you've recently buy a new Windows 10 device and you want to transfer your older device license to this newer one, this article is for you. We all know that Windows license is expensive and we're allowed to use genuine license only. Hence the process of transferring the license becomes crucial, if you don't want to buy new license just for another device.
See, transferring license involves deactivation of license from older device and then activation of license on newer device. First, you need to determine if you can transfer your Windows 10 license or not:
1. If you've bought the original license from Microsoft Store, yes you can transfer it multiple times, without any restriction.
2. If you performed free upgrade to Windows 10 from Windows 8.1/8/7, then you must have digital license and it is transferable. Note that retail license users who upgraded from Windows 8.1/8/7 to Windows 10, have only one time transfer ability for their Windows license.
3. If the license on older Windows 10 device follows KMS setup, this license is not transferable. In such a case, you need to buy new license for new device.
4. If your Windows 10 license came pre-installed on older device from the OEM, you can't transfer it because that license will only work on that older device only. Hence, new device, new license you need.
Read: How to check type of Windows 10 license installed on your system.
Now let us see how you to transfer your Windows 10 license.
How To Transfer Windows 10 License To Another Computer
1. First of all make sure you've your license product key with you, in case you got the license from Microsoft Store. Refer this article to learn how to find your product key. For digital license users, make sure you've linked it to your Microsoft account.
2. On the older device, open administrative Command Prompt. Type slmgr -rearm and press Enter key. Close Command Prompt and reboot the machine. This should deactivate the license on older machine.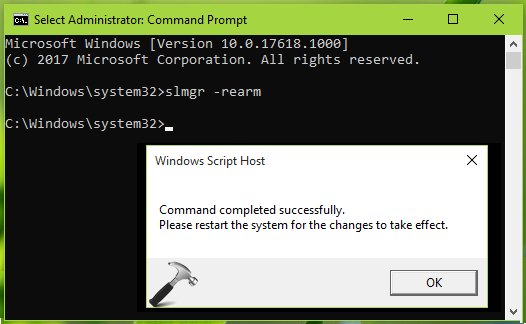 3. Now start newer machine, open administrative Command Prompt and type slmgr.vbs /ipk <25-character product key> and press Enter key. Replace the <25-character product key> with your genuine product key which is in XXXXX-XXXXX-XXXXX-XXXXX-XXXXX format.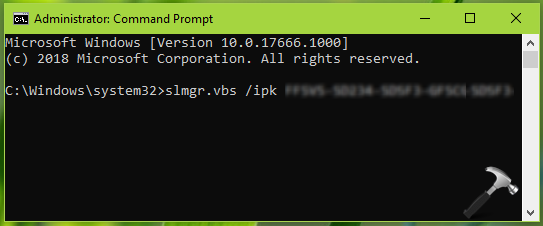 4. Then run slui.exe 4 command in the same Command Prompt window. Then in the next screen, select your country and click Next. Now you'll see screen resembling below shown image. You need to call on the telephone number displayed there and provide the installation ID on call.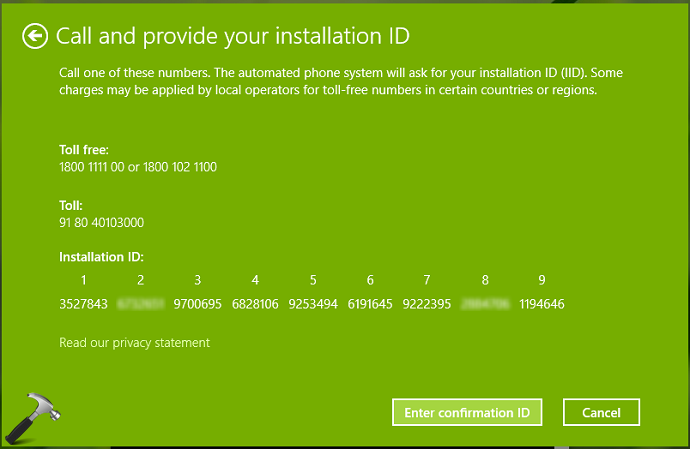 5. Once your installation ID is verified you'll get confirmation on activation. You can also use Microsoft chat support and provide the installation ID there.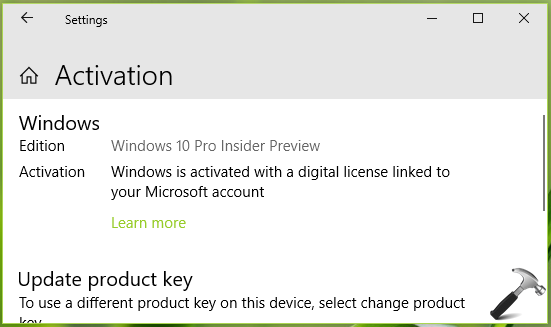 In this way, you've transferred your Windows 10 license from older device to newer device.
That's it!