The communications apps in Windows 10 like Store, Mail, Calendar and People apps are baked into the operating system. These apps are widely used by users and it's obvious that you'll get into frustration when they didn't work as expected.
In recent few weeks, after the release of Windows 10, many users have reported that specifically Mail, Calendar apps for them is not working correctly. According to users, these apps either stops responding or simply freezes. Some other folks has reported that Store app suddenly stops downloading, or keeps the downloads pending.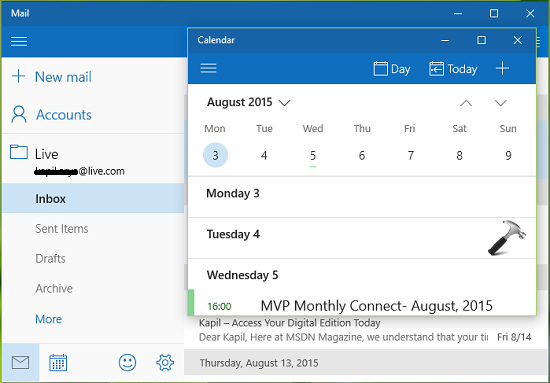 Microsoft is well aware of these issues and they have finally released some working solutions to fix these problems.
FIX : Store, Mail And Calendar Apps Not Working In Windows 10
1. In order to automatically find and fix issues for the apps mentioned app, you can download this automated troubleshooter and run it:
Download and run troubleshooter at Microsoft Solutions
The troubleshooter requires to have .NET Framework 2.5 and 3.5 enabled on your system. You can enable them in following article:
How to enable .NET Framework 2.5 and 3.5 in Windows 10
2. Well, when you have .NET framework enabled, you'll see this initialization progress bar in background:

Then you'll see the Windows Store Apps troubleshooter (this program is different from the Windows App Troubleshooter available for Windows 8 and 8.1) window. Click Next.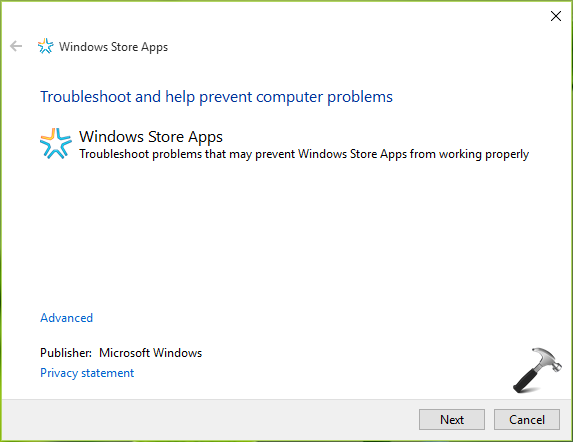 3. Since the apps were working perfectly for me, so troubleshooter reported that no issues were present. But if your apps are not working properly, the troubleshooter will found and fix issues and enlist them here: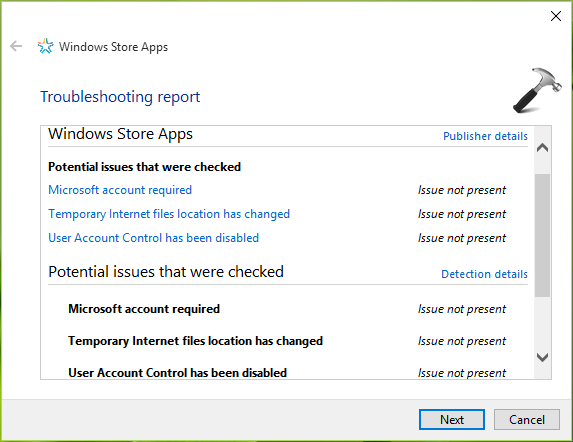 You can now click Next and then close troubleshooter in next screen of this window.
4. Finally, the background running diagnostics wizard will close itself in few seconds after you close troubleshooter.

In this way, your Store, Mail and Calendar apps issues will once you reboot. Hope this helps!
Additional reads:
1. How to Re-register Store app in Windows 10
2. Re-register all apps (including third-party apps) in Windows 8 or later