By using Remote Desktop Connection, its quite easy to browse another system on a system. To allow your system to connect remotely via other devices, you need to configure Remote Desktop settings as mentioned here. In case if Remote Desktop is not working properly, you can check the fix here. Today, in this article, we're going to discuss yet another issue with Remote Desktop feature.
Following is the error message we came around while connecting two PCs remotely:
The system administrator has restricted the types of logon (network or interactive) that you may use. For assistance, contact your system administrator or technical support.

You may face this issue with earlier Windows editions as well such as Windows 7/8/8.1. We face this situation with Windows 10 Pro machine. Here is how you can fix this problem. You'll need administrative privileges to proceed. If you don't have administrator rights, simply ask the system admin to follow the steps. In case if you're domain network, contact the network admin for the same.
FIX : The System Administrator Has Restricted The Types Of Logon (Network Or Interactive) That You May Use In Windows 10/8.1/8/7
FYI: These steps are only applicable to Windows Pro and Enterprise editions.
1. Press 

 + R and put secpol.msc in Run dialog box. Click OK to open Security Policy snap-in.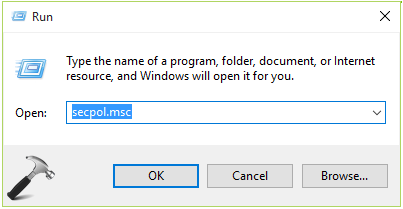 2. Under the Security Policy snap-in, navigate to Security Settings > Local Policies > User Rights Assignment. In the right pane, look for Allow log on through Remote Desktop Services policy setting. Double click on this Policy to modify its settings.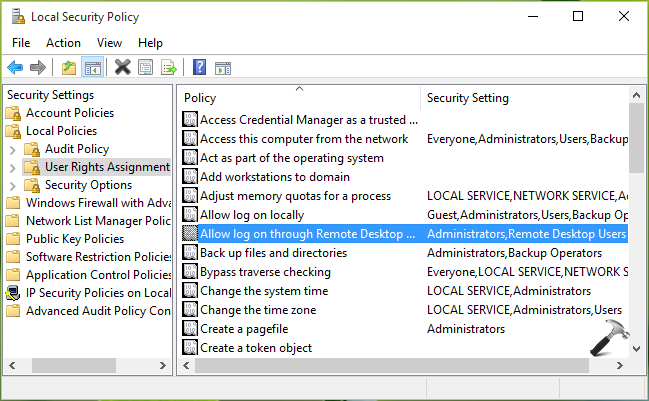 3. On the property sheet, review the users listed there. Since some users are facing this problem, because they're not listed here. So use the Add User or Group button here and simply add those users.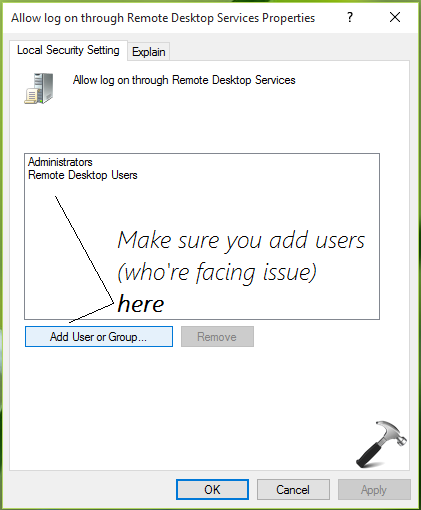 Once you added the concerned users, you can retry to connect the system remotely and the issue should be resolved now.
Hope this helps!
Related: The number of connections to this computer is limited and all connections are in use right now.