The Action Center to let you stay updated with apps and settings
The fly-out action center is present to access various settings via the icons present in it at bottom. This feature also help you to get notification about settings, your apps in the real-time. So in this way, you don't miss even a single update and remain updated with stuff of your concern.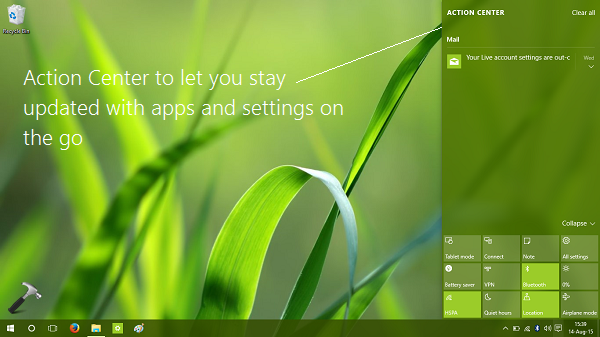 The Action Center's Tablet mode help you to bring your Desktop system into tablet mode. This is possible due to the presence of Continuum UI in Windows 10.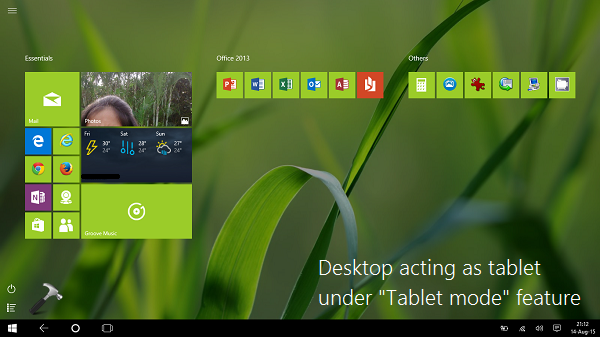 Tablet mode feature works best on those devices which can act both as tablet and laptop.
Cortana – Control your Windows 10 with voice, ink or gesture
Finally, Windows have its own digital voice assistant and that's Cortana. It can accept multiple inputs including your voice, ink and gestures. Cortana lets you stay updated with news and weather reports, plus the local updates of your interest. For example, to locate a coffee shop in your locality, you can use Cortana and ask her to brings the suggestions.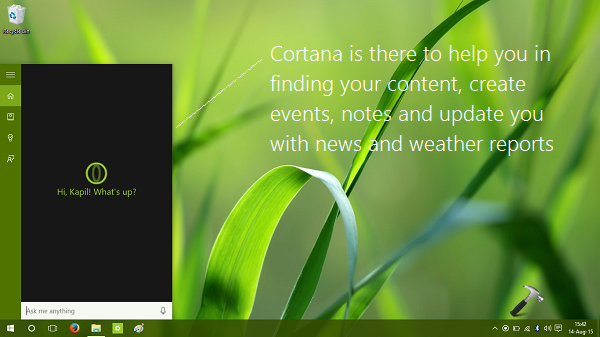 Cortana, basically is upgraded version of Windows Search, which lets you to search your content, files and folder.
Much improved multitasking with Task View feature
Task View is the feature Windows users have looked for since long time. With Windows 10, they're finally getting this ultimate feature for controlling tasks on the go. It helps you to add virtual desktop so that you can work on different work-spaces and can instantaneously switch between them when required.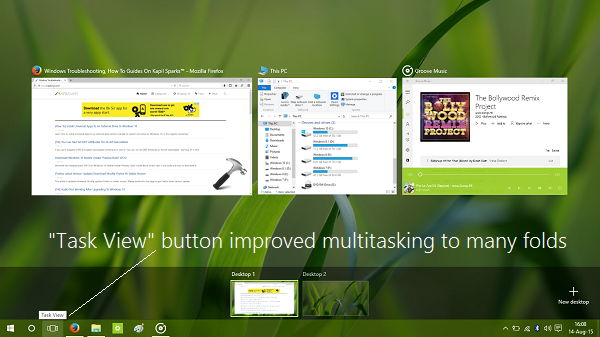 The Task View button is present at your Desktop, and clicking it will let you enter into multitasking mode. Task View can be configured as per your preferences in the Settings app > System > Multitasking.
The unified Settings app
The Settings app in Windows 10 seems to be unified. You can find the same Settings app in Windows 10 Mobile, which is going to be released later this year. The icons are updated and the app is fully responsive now, as its an Universal App. An Universal App is one which adapts itself according to device screen width. Read more about Universal Apps in this article.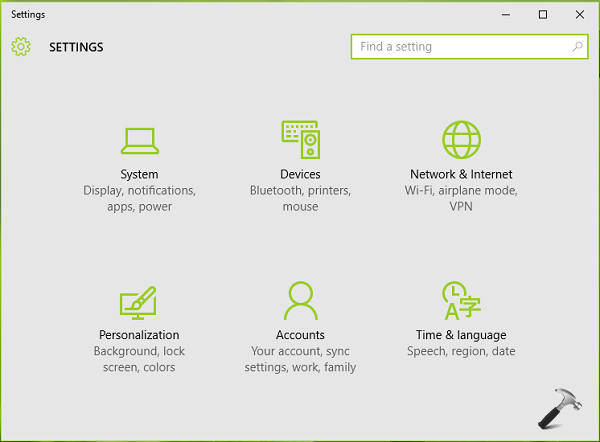 The Settings app comes with all the settings that were previously tackled by Control Panel, plus some new settings for apps and other stuff are also included.
Instantaneously activate Touch Keyboard
You can instantaneously activate on-screen Touch Keyboard as shown below. Just do a right click on taskbar and select Show Touch Keyboard button. You'll see a keyboard button next to clock. Click on the button to get on-screen keyboard: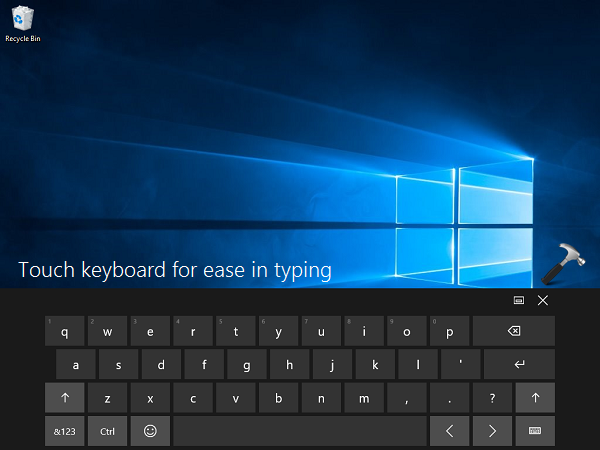 This touch keyboard is quite useful for users have touch screen devices. It's also helpful in case if your physical keyboard is not working or if some of its keys have became malfunctioned.
New Lock Screen backgrounds and icons
The Lock Screen with Windows 10 has all new wallpapers and simplified icons. You can adjust all the Lock Screen settings in the Settings app > Personalization > Lock Screen.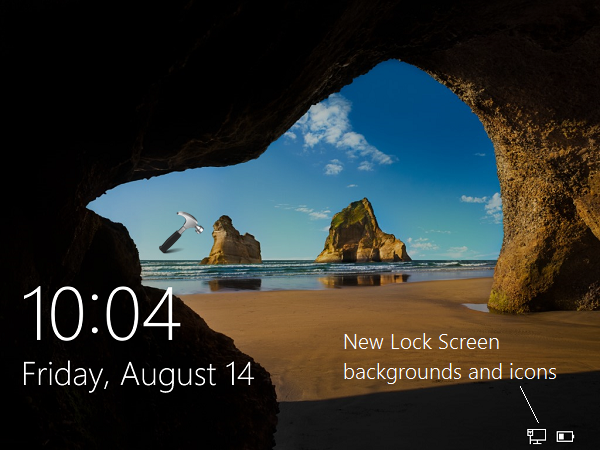 Lock Screen can provide you real-time notifications from apps you've installed and can provide a detailed status for a specific app. You can also configure the Lock Screen slide show as mentioned here:
[How To] Configure Lock Screen Slide Show In Windows 8.1 Or Later