It has been couple of weeks since Windows 10 released. In this period, we have thoroughly used this newly released operating system and finally we're back with its review. If you've not got your copy of Windows 10 yet, you can download it using ways mentioned in following article:
Download Windows 10 Released To Manufacturing (RTM) Version
If you want to take advantage of free upgrade offer, but you've not received your copy of Windows 10, refer the instructions mentioned here:
[FIX] We're Validating Windows 10 For Your PC
For making the clean installation of Windows 10, following step-by-step guide is available for you:
[GUIDE] How To Make Clean Install Of Windows 10
If you want to upgrade using ISO file, then here is another step-by-step guide for that:
[GUIDE] How To Upgrade To Windows 10 Using ISO File
In case, if you have issues regarding Windows 10 activation, checkout the following link:
[FIX] Cannot Activate Windows 10 Due To Various Errors
So this is all about Windows 10 download, install and activation. Now we come to the important features of this OS. In this review, we'll see what makes Windows 10 so special and distinguish it from the previous Windows editions. We'll also tell you currently known issues in the last operating system of Windows era.
So let's start the review…
What's New In Windows 10
New Logon Screen Featuring Windows Hero Wallpaper

Windows 10 comes pretty decent and simplified logon screen featuring Windows Hero wallpaper in background. You can find some revamped and stylish icons at bottom part of the screen.
Official "Windows Hero" wallpaper is Ultra HD screen resolution (4K = 3840 x 2160 px) supported. It's created using Windows 10 logo, smoke machines, colored filters, crystal dust, LEDs, lasers etc. Have a look at it: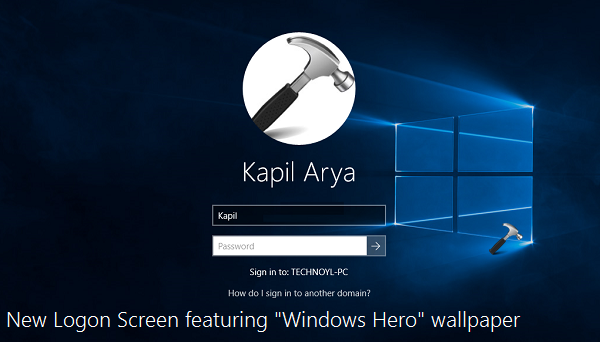 Transparent and fully power packed Start Menu is back

On huge demand of users, Microsoft has bring back the Start Menu to Windows 10. The Start Menu gives you the pleasant feeling of old Windows editions, which you've used in past. The returned back Start Menu is more robust and can house both Desktop app as well as Universal app icons.
Checkout this article to make your Start Menu simplified:
[TIP] Make Start Menu Simplified In Windows 10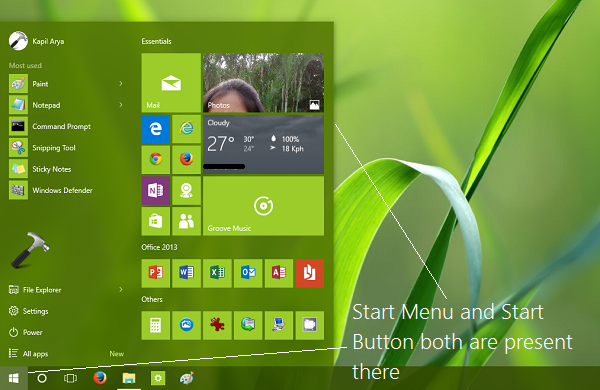 Start Menu comes with some transparency and Aero effects, read more here about this:
[How To] Enable or Disable Aero Glass Transparency From Start, Taskbar & Action Center In Windows 10
Start Screen is also present in Windows 10
In the past four years after release of Windows 8, many users have liked and got impressed with Start Screen. Microsoft has also taken care the affection of those users for Start Screen and made let this feature continued in Windows 10 too.
You can follow the steps mentioned here to enable Start Screen, and disable Start Menu:
[How To] Enable Start Screen In Windows 10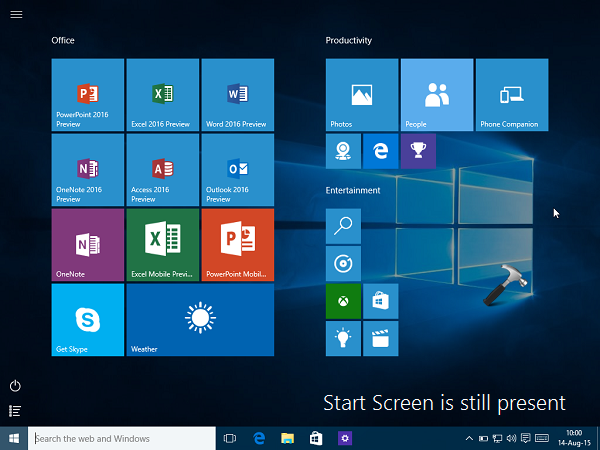 On the Start Screen, you can click the hamburger icon present at top left corner, to access your apps and other stuff.