Recently, while upgrading to Windows 10 from an earlier Windows edition, we faced a strange error. In this case, Windows was unable to upgrade the boot configuration and due to this, it aborted the whole installation process.
Following was the error code we received in this case:
Windows could not update the computer's boot configuration. Installation cannot be proceed.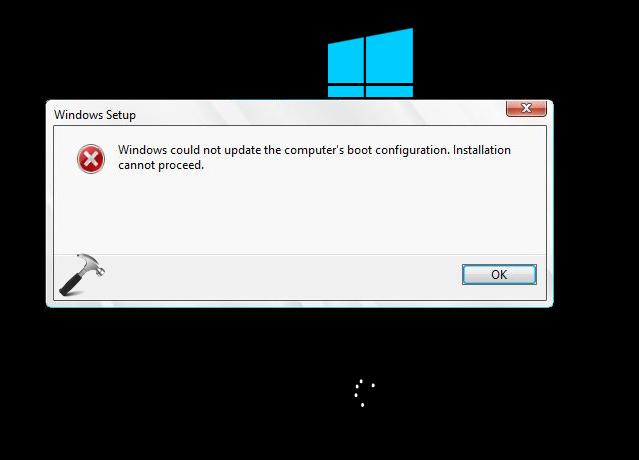 After getting this error, we again started the upgrade process, but there were no changes in the situation. Windows keep giving us this error, creating an infinite loop. However, with the error message, it is quite clear that the system's boot configuration is not to that standards which Windows 10 setup expects it to be. There was also a possibility that boot records were damaged/corrupted. If you're also the victim of this issue, this post will help you to resolve it.
Please try out the fixes mentioned below and see if they makes any differences in the situation:
FIX : Windows Could Not Update The Computer's Boot Configuration. Installation Cannot Proceed While Installing Windows 10
FIX 1 – Recreate The Boot Configuration Manually
This problem can be solved easily by re-creating the boot configuration using few commands. It will thus suppress the issues arising due to currently existing corrupted configuration. The steps to repair the boot configuration and consecutively the Master Boot Record are mentioned here:
Steps to re-create boot configuration in Windows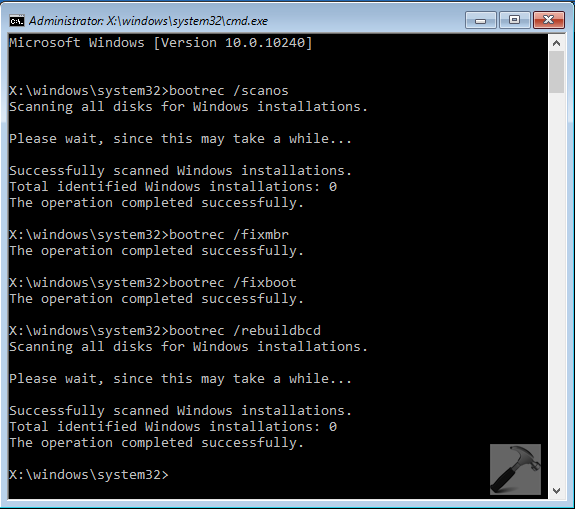 Once you repaired the boot configuration, you can re-try to upgrade/install Windows 10 over a previous Windows edition and it should work on.
FIX 2 – Make Clean Install Instead
If repairing boot configuration doesn't helped, we suggest you to make clean install. Because, if you carry on with corrupted boot record, it will re-create only issues for you. So to avoid unexpected trouble in future instances, making clean install looks justified option:
Steps to make clean install of Windows 10
Hope this helps!