We all know Bluetooth is quite useful feature on any technology gadget. It helps you to transfer files to other devices from your device, allows you to listen music via Bluetooth speakers etc. So if you've different gadgets and you need to often transfer files across them, the case of Bluetooth not working will hit you most.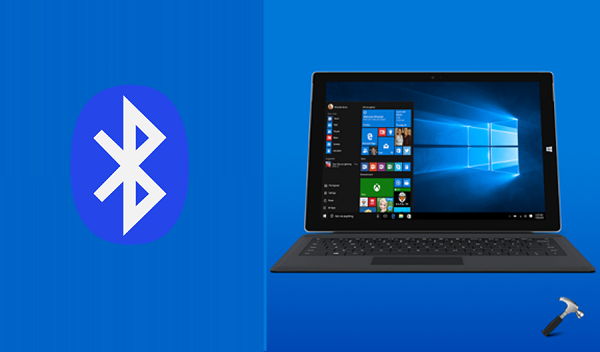 There might be different causes why Bluetooth is not working your Windows device. Some of them may be:
You've outdated Bluetooth drivers installed
Bluetooth card is not working (hardware problem)
Some third-party software you use might have messed/blocked Bluetooth capabilities
Due to above mentioned causes, you face following symptoms with Bluetooth feature:
Previously paired devices worked fine but suddenly you can't transfer files to them
Other devices can't discover your PC on Bluetooth
You can't discover other devices on Bluetooth
You can't send/receive files
Your PC starts receiving/sending files but couldn't complete this operation
So if you're victim of any of these symptoms, here are few suggestions to work out.
FIX : Bluetooth Not Working In Windows 10/8/7
1. Basic troubleshooting step for Bluetooth devices is re-pairing. Once you re-pair the devices, most of issues you're facing with Bluetooth will solve.
2. Run the Bluetooth troubleshooter (available in Windows 10 V1511 or later only).
3. Update the Bluetooth drivers in the Device Manager.
4. If you're having trouble discovering new Bluetooth devices, make sure they are close/near to your device.
5. For those who can't play music on Bluetooth speaker, need to set the device as default on Windows. Right click sound icon on taskbar, select Playback device. Choose your speaker and click Connect and set the speaker as default by clicking Set default.
6. If your Windows device missing 'Send a file' and 'Receive a file' options, check the fix here.
7. Try the in-place upgrade or Refresh to reset Bluetooth feature, in case if issue still persists.
8. If you still have the problem, visit your nearest computer repair shop to verify if Bluetooth card is working properly.
Hope something helps you!
Also see: Bluetooth missing in Device Manager for Windows 10/8/7.