Previously, we told you about INACCESSIBLE_BOOT_DEVICE Blue Screen of Death (BSOD) error in Windows 10. Today, we're back with yet another BSOD error faced by many users on Windows 10. Like other BSOD errors, with this stop error, system interrupts the session and reboots on its own, else you may require to restart it.
The blue screen received in this case may mention following error message:
Your PC ran into a problem and needs to restart. We're just collecting some error info, and then we'll restart for you.
If you'd like to know more, you can search online later for this error: PAGE FAULT IN NONPAGED AREA
Specifically see: [FIX] Your PC Ran Into A Problem And Needs To Restart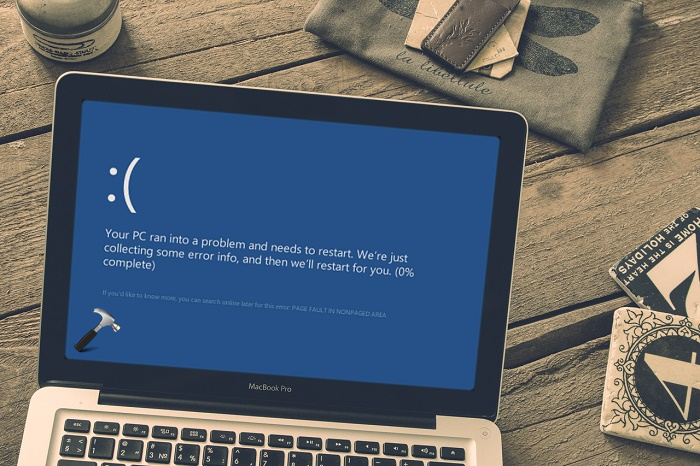 Generally, the root cause of this blue screen error may be size of paging file. The paging file aka pagefile.sys is something on which Windows moves least used pages of memory, when you're running lots of programs with heavy memory consumption. If the size of paging file is not handled by Windows, this blue screen may came into play. Other factors dominating to this error can be faulty drives or system programs. If you're getting this BSOD frequently, you need to act and try following fixes to solve the problem:
FIX : PAGE FAULT IN NONPAGED AREA BSOD In Windows 10
FIX 1 – Prevent Windows From Automatically Managing PAGEFILE.SYS
1. Follow steps 1-3 of this article.
2. In the Virtual Memory window shown below, uncheck Automatically manage paging file size for all drives option. If you uncheck the option, you must define Custom size for the paging file. You can input the values according to your system specifications. Click Apply followed by OK, when you're done.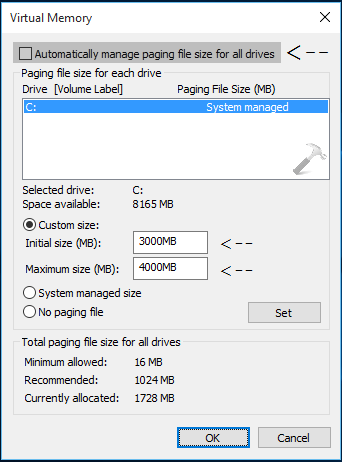 You have to reboot you system in order to make changes effective. After restarting the machine, you'll find that the problem no longer persists.
FIX 2 – Boot Into Safe Mode
We all know that in Safe Mode, the system uses minimum set of resources. Hence if a faulty driver is causing this problem, the issue shouldn't occur in Safe Mode. So boot into Safe Mode using following steps, to verify if a driver is culprit or not.
How to boot Windows 10 into Safe Mode
If you find that problem can't be reproduced in Safe Mode, then update your system drivers. For that, go to Device Manager (by running devmgmt.msc command) and right click on device drivers and select Update Driver Software.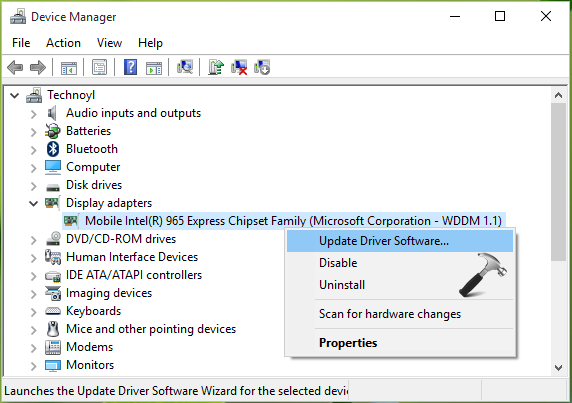 In case, if you're still facing the issue, you may need to reinstall Windows 10 without affecting your personal files and apps. This may be taken as permanent fix for the problem.
Let us know if something help you!