Earlier, we have seen how to fix 100 percent disk usage problem in Windows 10, in following fix:
How to fix 100 percent disk usage in Windows 10
Today, in this article we'll discuss yet another similar issue. Recently we observed one of our Windows 10 Pro Version 1803 running machine has high CPU usage issue.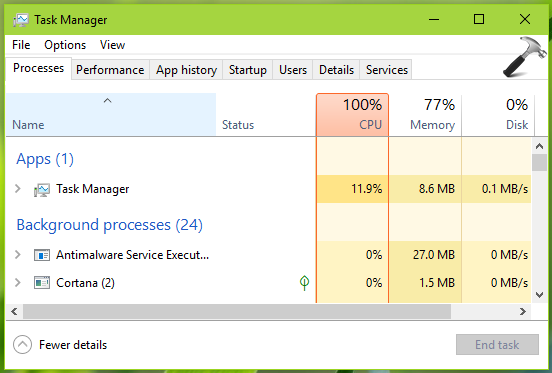 In this case, after starting the system, CPU usage directly goes to 100 percent and stays there for few minutes. However, there were no third-party software was installed on this system. Also the processor was 5th generation but we still have this issue. Note that we've another Windows 10 machine with same version running in parallel and it has Core 2 Duo processor and we never faced high CPU usage problem on it. So this isolates that problem is due to Windows 10 itself and not due to processor.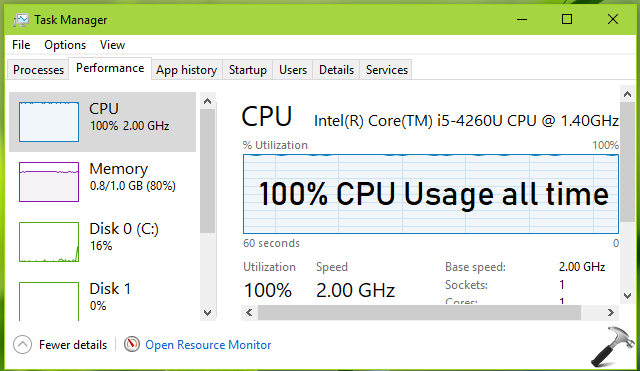 If your system is also showing either of following symptoms, its high time to fix your CPU:
CPU usage stuck at 100 percent
CPU usage stays at 100 percent all the time
CPU usage is high (70+ percent) all the time
High CPU usage when system is idle
Here is how to above mentioned issue:
FIX: Windows 10 High CPU Usage Problem
1. First things first, run System File Checker scan to fix corrupted files on your system.
2. Make sure you've installed latest Windows 10 version along with latest updates. If you're on Windows Insider Preview build, try upgrading to newer build. Also ensure that all system drivers are up-to-date.
3. Boot into Safe Mode with minimal resources, see if problem occurs then. If issue doesn't persists in Safe Mode, it might be possible that some 3rd-party software is culprit here and you need to use hit and trail method with clean boot to find it. Just run msconfig command, go to Services tab and check Hide all Microsoft services and then hit Disable all button. Reboot and check the status of issue. Do this step-wise, for each programs, one-by-one disable the corresponding services and keep checking, check if the issue resolves.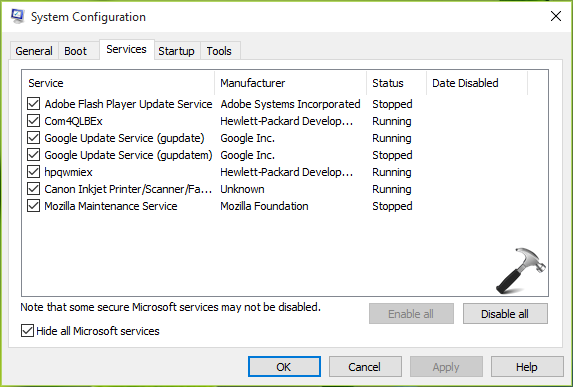 4. Disable background apps in Windows 10, see if that helps in this case.
5. Temporarily disable automatic download of Windows Updates on your system. Additionally, set Windows Update service in Services snap-in (run services.msc command to get this) to Startup type: Disabled.
6. If you witness high CPU usage due to Cortana, disable it completely, see if this resolves the issue.
7. In case if Windows Shell Experience Host is causing high CPU usage for you, try suggestions mentioned here.
We hope after deploying above mentioned suggestions, you'll be able to solve high CPU usage problem.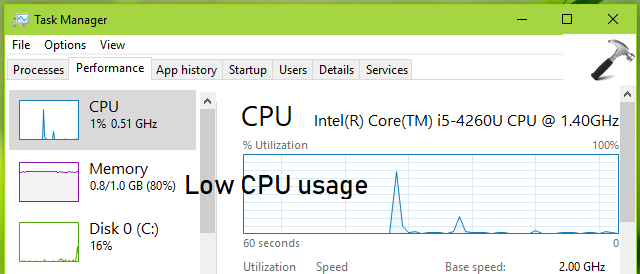 Let us know via your comments, if you still have issue!