.NET Framework is the basic need for some apps you'll use on your Windows 10 machine. Since these apps are written/coded with .NET language, hence you additionally need to enable .NET framework to run them. This framework is not enabled by default in Windows since the OS uses C, C++, C#, V# etc. language packages. So when you run any app requiring .NET Framework, you'll receive this window:
An app on your PC needs the following Windows feature:
.NET Framework 3.5 (includes .NET 2.0 and 3.0)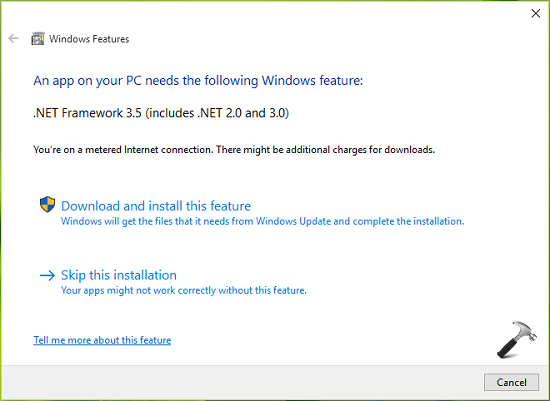 Thus to enable .NET framework, you click or tap Download and install this feature in above shown window. But if you notice this window carefully, there is a message at top that you're on Metered Connection and will require additional charges for download. Also, enabling .NET framework is better processed by Deployment Image Servicing and Management Tool aka DISM tool. If you have Windows 10 ISO file with you, which you used for installation of the OS, you can use it to enable .NET framework in few seconds.
Here is the how-to part:
How To Enable .NET Framework 3.5 On Windows 10
1. Create a temporary folder under system root drive directory (i.e. if Windows is installed on C: drive, then create Temp folder such that its can be located at C:\Temp).
2. Locate the Windows 10 ISO file in File Explorer, right click on it and select Mount. Reboot the machine, you'll find that ISO file is mounted to DVD drive with temporary drive letter. You can also or alternatively plug Windows 10 installation bootable USB like the way I did. Open this drive and open Sources folder. Copy the sxs folder now to temporary folder you've create in step 1.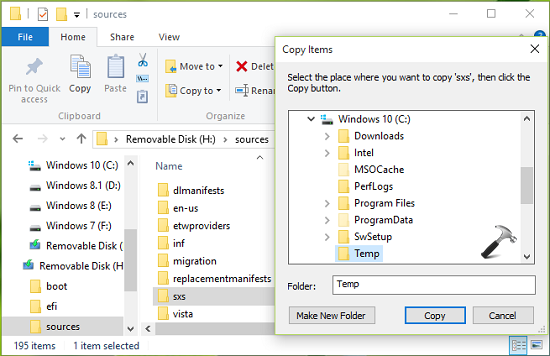 3. Now search for powershell in Windows and spot Windows PowerShell from search results. Right click on it and select Run as administrator.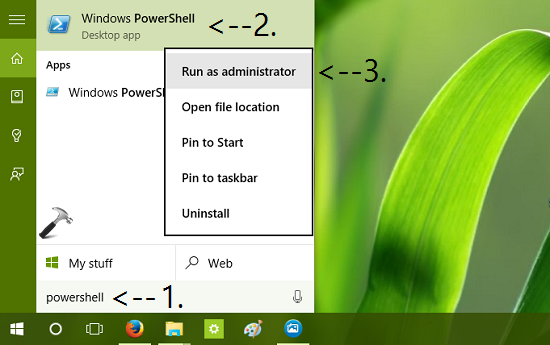 4. Finally, in the administrative or elevated Windows PowerShell, type following command and press Enter key:
dism.exe /online /enable-feature /featurename:NetFX3 /All /Source:

c:\temp

\sxs /LimitAccess
* Substitute c:\temp with the temporary folder location we created in step 1.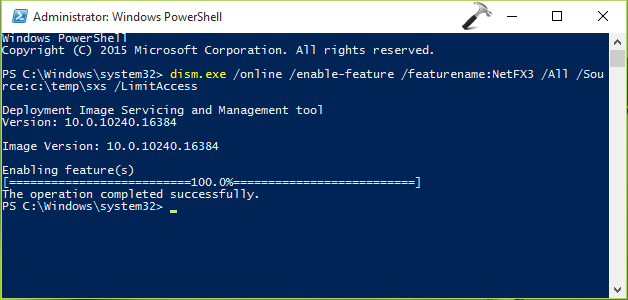 In few seconds, you'll get The operation completed successfully message, which indicates the .NET Framework has been enabled on your system.
Run .NET Framework Repair Tool in case if you've any issue with .NET Framework.
That's it! See this fix if you receive "The referenced assembly is not installed on your system" error while enabling .NET Framework.

Also check: .NET Framework 3.5 error 0x800F0954 in Windows 10.