If you're unable to boot your Windows 10 machine, Startup or Automatic repair is the first solution you'll be suggested. Here's how to use this recovery option:
How to perform Automatic/Startup repair in Windows 10
Well, this recovery feature may fail to work on some systems and you receive following message on Windows 10/7/Vista after Diagnosing your PC screen:
Startup repair couldn't repair your PC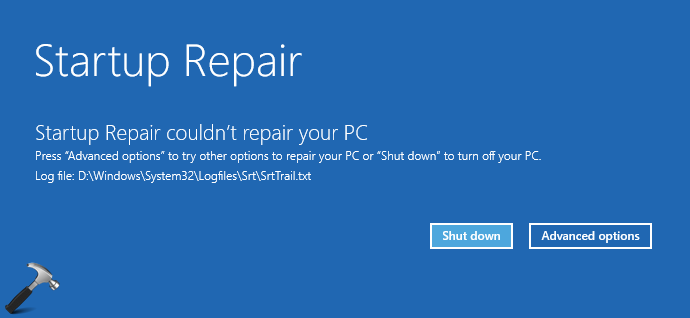 On Windows 8 and 8.1, you'll receive following message instead, because Startup repair is named as Automatic repair on these operating systems:
Automatic repair couldn't repair your PC
Note that Startup or Automatic repair is same recovery tool, just different naming.
So if Automatic or Startup repair fails on your system, you either need to use alternative recovery options and repair your system at your end.
FIX: Automatic/Startup Repair Couldn't Repair Your PC On Windows 10/8/7
FIX 1 – Use System Restore/System Image Backup To Go Back To Last Good Configuration
1. Use this guide to access Advanced Recovery Options screen.
2. From the Advanced options screen, select System Restore.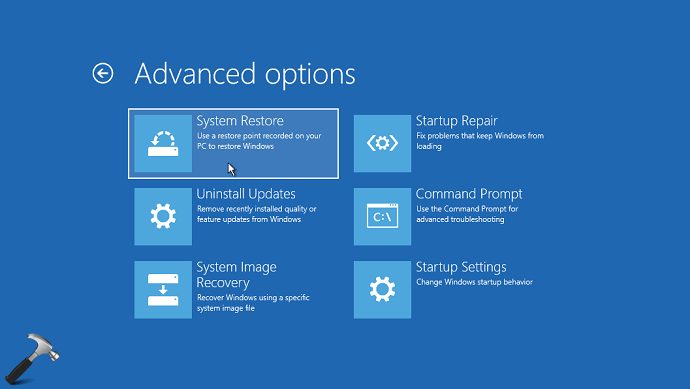 3. Go ahead with on-screen instructions (similar to steps mentioned in PART 3 of this guide) and restore your system to last known good configuration.
4. In case, if you've System Image backup, choose System Image Recovery option on Advanced options screen (at step 2 above) and follow on-screen instructions. You can refer this guide as well to understand how to restore your System Image.
FIX 2 – Repair Boot Records
If you don't have System Restore points or System Image backup, you can use Command Prompt recovery option to manually repair boot records and this will fix up the booting or starting problem for your Windows. Follow this guide for step-by-step instructions:
How to repair boot records in Windows 10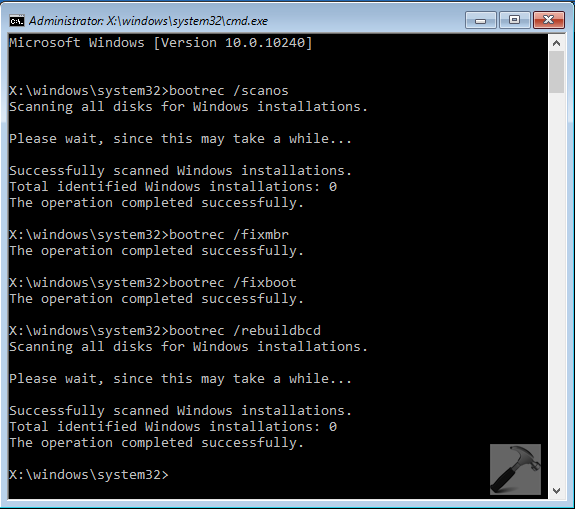 FIX 3 – Disable Automatic/Startup Repair
If your system automatically boot into Startup or Automatic repair mode at every startup, and it fails there, but after reboot it works fine, you can disable Startup or Automatic repair feature to stop this looping. Here's how:
How to disable Automatic/Startup repair in Windows 10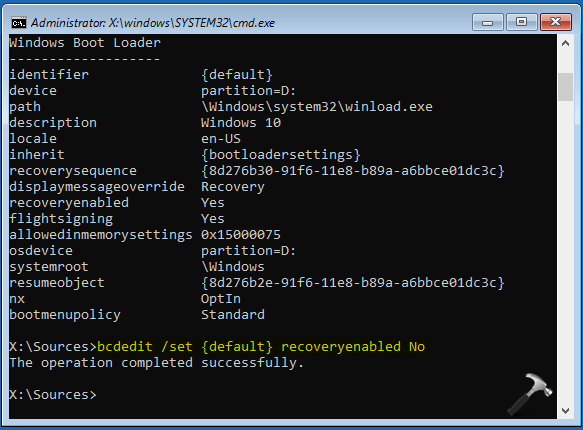 We believe after trying above mentioned fixes, you must be able to fix the issue.
Hope this helps!