Whenever something goes wrong while booting system, Windows runs into Automatic Repair wizard and fixes the issues automatically. However, sometimes, even the Automatic Repair itself fails to fix the system and thus you have to Refresh or Reset the machine. But we have just came to know that when Automatic Repair fails, you can't Refresh or Reset your system.
If you try to attempt for Refresh, you will see following error:
There was a problem refreshing your PC. No changes were made.

And if you're going to use Reset feature, there is another error:
There was a problem resetting your PC.

So far we have seen that you can't either Refresh or Reset your system as well. In this article, I'll show you the way to fix this problem. The cause behind this issue is the corruption or malfunctioning of registry hives under SYSTEM and SOFTWARE branches of registry configuration. This is beyond the perception of a normal or average computer user, and he just wants to know the easy steps to fix it.
Here is how you can:
FIX : "There Was A Problem Refreshing Your PC" In Windows 10/8.1/8
Method 1
1. Boot into System Recovery Options. Hit the Command prompt option: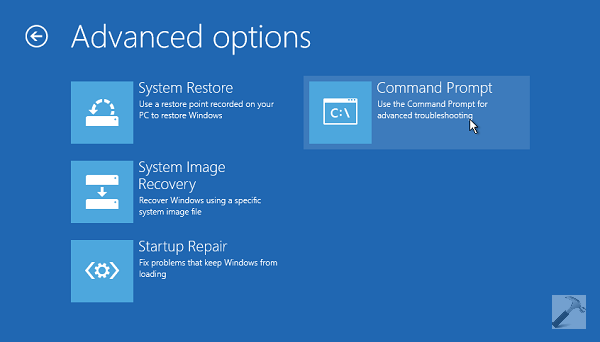 2. Next, select the administrator account in the following screen: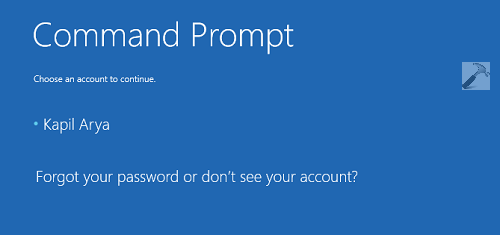 3. Now provide the credentials for the admin account you opted in previous step: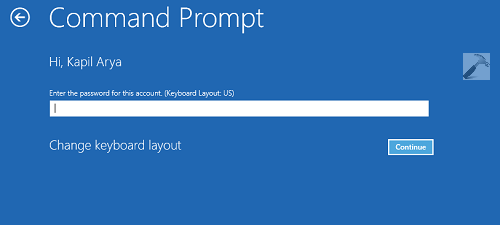 4. Finally, in the Command Prompt window, type following commands and press Enter key after each:
cd %windir%\system32\config
ren system system.001
ren software software.001

You can now close the Command Prompt window, which takes you to Windows Recovery Environment screen. Select Continue option to get into your operating system. After a reboot, you'll find that problem is solved already.
Method 2
If Method 1 doesn't works for you, try the alternative method illustrated in this video:
That's it! Must checkout these related articles:

1. [How To] Reset Or Refresh Windows Without Installation Disc
2. [FIX] Windows 10 Master Boot Record Is Corrupted
3. [FIX] The Boot Configuration Data File Is Missing Some Required Information In Windows