When there are obstacles in booting path of Windows operating system, various error codes may result. Due to this errors, you're not able to start your system. We've recently shared you the fix; in case your system's Boot Configuration Data file is missing or corrupted, about which can read here:
Fix: The Boot Configuration Data file is missing some required information
Today, we came around yet another Blue Screen of Death (BSOD) error. Here is the message we received in this case:
Recovery
Your PC needs to be repaired
An unexpected error has occurred.
Error code: 0xc0000225

This problem is supposed to happen on Unified Extensible Firmware Interface (UEFI) supported Windows systems. While the traditional Basic Input Output System utilizes Master Boot Record (MBR) sectors on disk, UEFI uses GUID Partition Table (GPT) scheme and this helps system to achieve fast pre-boot times. However, when the system confuses with these two schemes; it is more likely to generate the above shown error.
In order to fix this problem, you can try this solution and see if it helps you:
FIX : 'Your PC Needs To Be Repaired. Error Code 0xc0000225' In Windows 10/8.1/8
1. Plug in the installation media or System Recovery Drive or recovery CD and start your system. You'll see Press any key to boot from CD/DVD… message. So press any key and you'll reach the screen shown below. Click on Repair your computer link here: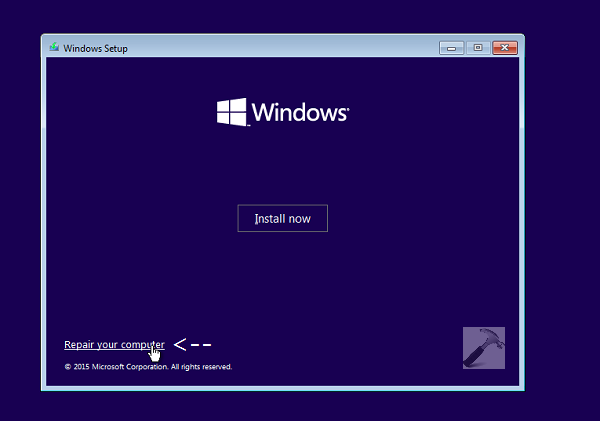 2. Next, select the Troubleshoot option and then Advanced options. In the Advanced options screen shown below, select Command Prompt entry.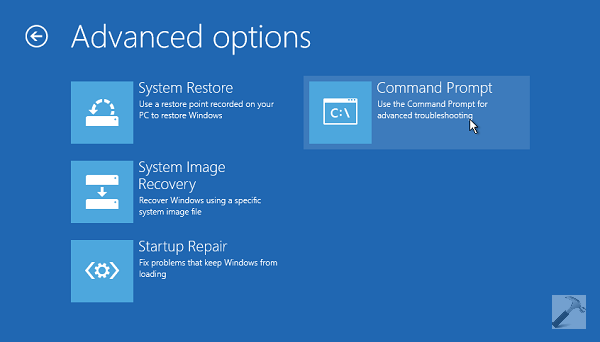 3. Moving on, in the Command Prompt window, type these commands (in bold letters) one by one and press Enter key after each:
diskpart (this will load DiskPart utility)
list volume (lists all the volumes available on your system)
select volume 2 (you need to select here the volume which is labelled as ESP)
assign letter=Z (will assign Z; a temporary letter to ESP volume selected previously)
exit (will take you back to normal Command Prompt mode)
bcdboot C:\windows /s Z: /f UEFI (it will generate boot files for UEFI environment)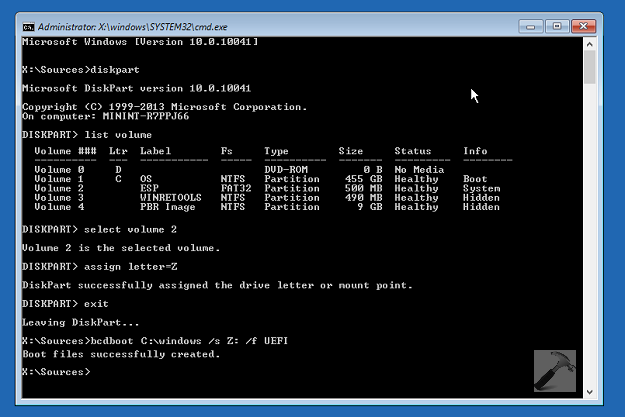 You can now close Command Prompt and restart you machine. After rebooting, error won't appear and your system should boot as usual.
Hope this helps!
Also check: Fix corrupted Master Boot Record in Windows.