Microsoft has included Universal Windows Platform (UWP) version of Photos app in Windows 10. However, since release of Windows 10, numerous users have reported that Photos app never worked as expected. For some, it doesn't opens, while for some others, it crashes within few moments. If you've various issues with your Photos app, trust me, you're not alone! There are huge number of other people to join you.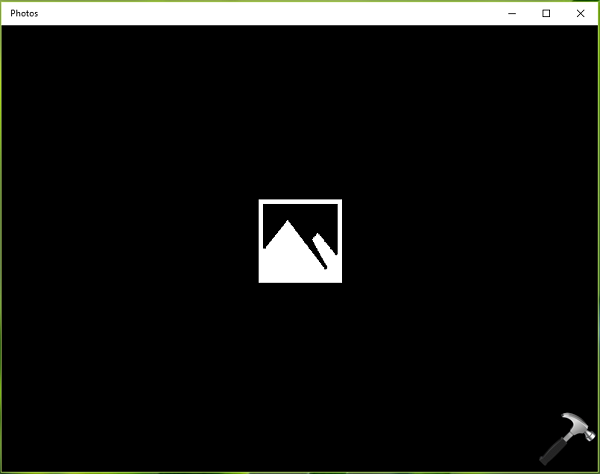 In this article, I'm providing working suggestions that you can implement to solve problems related to Photos app. These may either work individually or in conjugation of some other suggestion. Do try them and fix your Photos app.
FIX : Photos App Not Working In Windows 10
These suggestions may help you to fix Photos app issues:
1. Reset app cache by by running WSReset.exe command in Command Prompt.
2. Upgrade the app, if any newer version updates are available.
3. If you've issue of Photos app minimizing itself, and if your system is part of domain, check this fix.
4. You can run Windows Store Apps troubleshooter as well, and see if helps you in this case.
5. Another thing you can try is to reset Photos app using steps mentioned here.
6. You can also re-register the Photos app using steps posted here. In case if you suspect same issues with other built-in apps as well, re-register all of them using step 5 of same guide.
7. Users facing this problem may also try creating new user account and check if Photos app works on it.
8. Windows Photo Viewer is also present on Windows 10, but not enabled by default. Personally, I use it and it works great. So if Photos app doesn't works for you, go ahead with Windows Photo Viewer. Steps to enable it are mentioned here.
9. If you observe same issues with other apps as well, you can try reinstalling Windows 10 without affecting your data.
10. If issues continue to persist, last option left for you is to make clean install of Windows 10.
Hope something helps!