If you can't boot your machine, there might be different reasons for it. First, Windows should be able to load drivers and device it needs to start the system. If any of these drivers or devices fails to coordinate in the booting process, Windows will not load. In this post, we're going to talk about such a case where Windows crashes with following error:
Recovery
Your PC/Device needs to be repaired
A required device isn't connected or can't be accessed.
Error code: 0xc000000e
You'll need to use recovery tools. If you don't have any installation media (like a disc or USB device), contact your PC administrator or PC/Device manufacturer.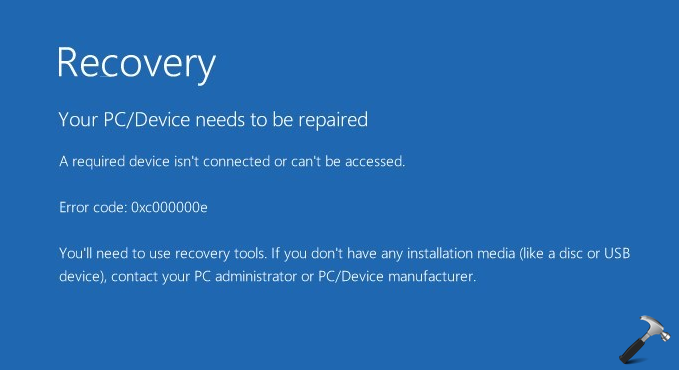 The issue is clearly showing that something went wrong during the boot process. Sometimes you can fix this problem by rebooting the machine. If you're facing this problem while upgrade your Windows edition, you must first repair the existing Windows edition.
Here are the suggestions worth to try to fix this problem:
FIX: A Required Device Isn't Connected Or Can't Be Accessed. Error Code: 0xc000000e In Windows 10/8/7
1. First of all, if rebooting doesn't helps you, perform the Startup or Automatic repair.
2. You can try System Restore here to go back to earlier date when this issue was not occurring. System Image backup could also help you in this case.
3. Using Advanced Recovery Command Prompt, repair the boot records by running commands mentioned in this guide.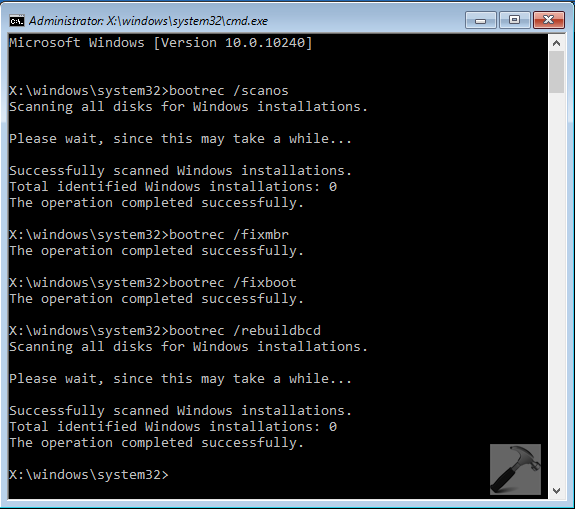 4. If you're getting this error while upgrading your Windows edition, try performing the clean install instead of upgrade.
5. Those user who couldn't follow point 4 because they still want to go with upgrade can try following trick. Download Windows 10 ISO file and create a bootable USB with that. Now boot from this bootable USB and install Windows 10 OS in parallel drive. This should fix the booting issues with your issued/original installation. Verify the status of issue now, if all is OK, you can remove the newer Windows 10 installation now by formatting the parallel drive partition.
6. If you still have the problem, try Refresh, in-place upgrade or Reset, depending upon your requirement.
Check out following video to illustrate this fix:
Hope somethings helps you!