It has been around a couple of week when Microsoft released Windows 10 V1903 for end users. The update is available via Windows Update, Media Creation Tool, Update Assistant and in ISO format. In case if you're not able to upgrade to V1903, this article will try to help you.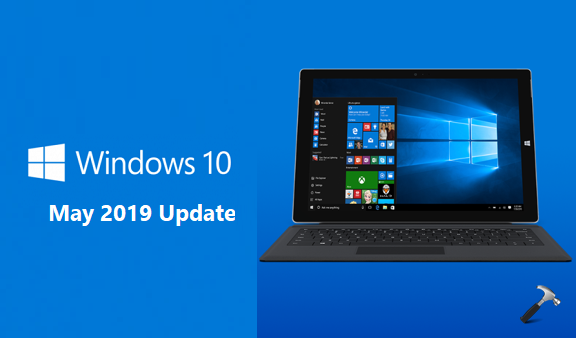 Microsoft has acknowledged known issues with May 2019 Update in this documentation. We recommend you to go through that documentation and just confirm, if you're not able to get V1903 due to the upgrade blocks.
FIX: Windows 10 V1903 (May 2019 Update) Failed To Install
CASE 1 – This PC Can't Be Upgraded To Windows 10 Error
If you've external USB device, SD memory card or UFS card attached and you attempt to upgrade to V1903, you get This PC can't be upgraded to Windows 10 message. See the workaround to resolve it in this article. Microsoft has also released to KB4497935 to address the issue.
CASE 2 – Version 1903 Update Is Not Offered/Detected
In case if your existing Windows 10 version doesn't detects V1903 update, run the Windows Update troubleshooter.
You can reset Windows Update database as mentioned in this article.
If resetting update database doesn't helps you, try to reset Windows Update components.
Try alternative ways to upgrade to V1903 in case if Windows Update way never works for you. Best alternate to upgrade to V1903 is via ISO file, for which you can follow this step-by-step guide.
CASE 3 – Upgrade To V1903 Fails Via All Channels
If you're encountering issues while upgrading your existing Windows 10 version to 1903 and no matter what way you try, it fails, then its time to clean install. A clean install is quick and easy to do. If your Windows 10 is currently activated, it would be automatically activated after clean install of V1903. You can follow this step-by-step guide to make clean install of V1903.
Drop us a comment in case if you're still having issues on getting to V1903, we'll help you accordingly.