There could be various reasons which can contribute to fail the installation of Windows 10 on your system. We've already seen, what to do you when you receive error code 80240020 while installing Windows 10 using Windows Updates, in the following article:
FIX: Error 80240020 While Installing Windows 10
Now we have a problem of installing Windows 10 due to another strange error. Here it comes when you're upgrading to the latest Windows 10.
Something happened
Windows 10 installation has failed.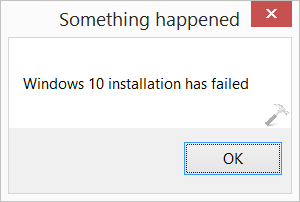 Now since the error didn't mention enough details about what has caused this, we can't have a straightforward fix to this issue. So there may be different solutions to this problem, which may work for different users.
On further investigation, we concluded that this error may happen due to:
Corrupted Boot Configuration Data (BCD) file
Invalid settings for system locale
For the last reason, you need to make sure that your device can run Windows 10 using Get Windows 10 app. In case, if the device is up to the requirements, and still if you continue to receive the error, go for making a clean install.
For the first two reasons, you can try these fixes, respectively:
FIX : Something Happened – Windows 10 Installation Has Failed
FIX 1 – Rebuild Boot Configuration Data (BCD) file
To regenerate the BCD file for BIOS based machine, you can try the steps 1-3 mentioned in this article:
Steps to rebuild Boot Configuration Data file for BIOS based machine
In case, if you're on UEFI based machine, try the steps 1-3 of following article instead:
Steps to rebuild Boot Configuration Data file for UEFI based machine
After rebuilding the BCD file, retry to proceed with the installation and this time it must work.
FIX 2 – By Setting Your System To Favorable System Locale Settings
Perform the steps 1-5 of following article and adjust the favorable System locale settings for the upgrade:
Steps to set perfect System locale settings to bypass the error
After adjusting these system, reboot and re-try to upgrade.
FIX 3 – Empty Downloads Folder Under Software Distribution
a. Press

+ R key combination on your keyboard and paste following into Run dialog box and click OK:

C:\Windows\SoftwareDistribution\Download
*Substitute C: with your system root drive.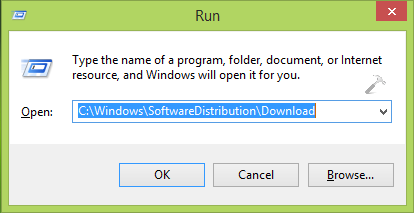 b. Clear all the contents of Downloads folder so opened: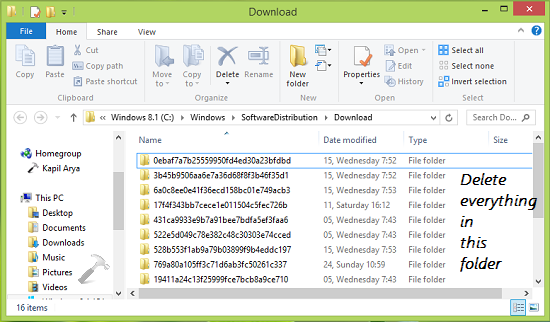 After you make the Downloads folder empty, reboot the machine and re-try proceed to installation.
Hope something helps! If the issue still persists, prefer to make clean install of Windows 10.