Click
here
to learn about Windows 10 Anniversary Update after upgrade problems.
Microsoft rolled out Windows 10 Anniversary Update (AU) few hours ago, worldwide. You can read all about this update in following article:
Windows 10 Anniversary Update Released, Download Now
Some users have reported that they were not able to install this update. Especially, those using Media Creation Tool (MCT) are receiving following error while upgrading:
Something went wrong
You can contact Microsoft support for help with this error. Here is the error code 0xa0000400.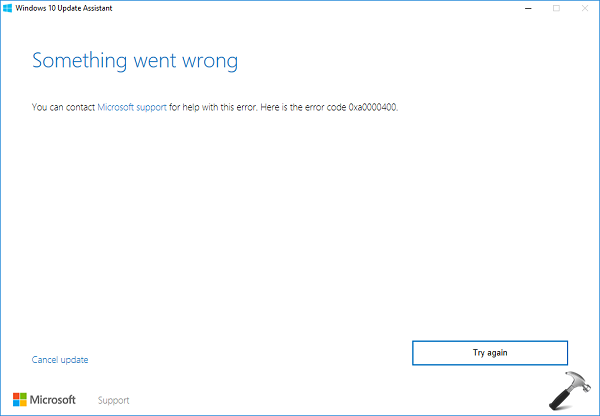 If the update fails with MCT, you can try other options to upgrade. If you've disabled Windows Updates, then only option left for you is to download AU's ISO file. But while using the AU ISO file for upgrade, we found that the upgrade will erase apps and settings on your existing edition and keep personal files only.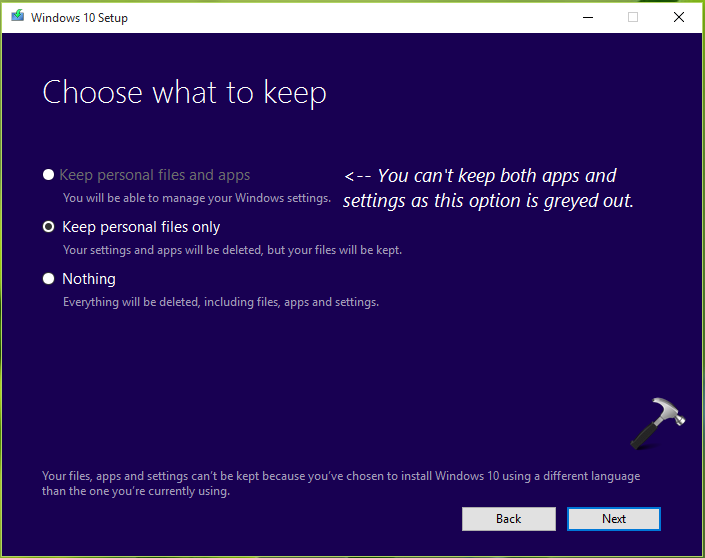 So in this way, you have only one option and that is to make clean install with Version 1607 ISO file. But before trying that, give a shot to these suggestions:
FIX : Windows 10 Anniversary Update Failed To Install
1. If AU fails to install under Windows Updates, you can run Windows Update troubleshooter. Perhaps, resetting Windows Update components manually may also help you.
2. Try clearing pending updates (steps mentioned in FIX 2 of this article) and also try to erase the content of Windows Update (Software Distribution Folder) using steps mentioned in FIX 1 here.
3. If AU fails with restoring your previous version of Windows along with mention of either of these error messages:
The installation failed in the SAFE_OS phase with an error during BOOT operation
The installation failed in the FIRST_BOOT phase with an error during SYSPREP operation
The installation failed in the SAFE_OS phase with an error during INSTALL_DRIVERS operation
Then try general suggestions mentioned here: FIX 1 | FIX 2.
4. Some users have found that MCT in their case says – This tool can't upgrade your PC – The language or edition of the version of Windows currently installed on your PC isn't supported by this tool.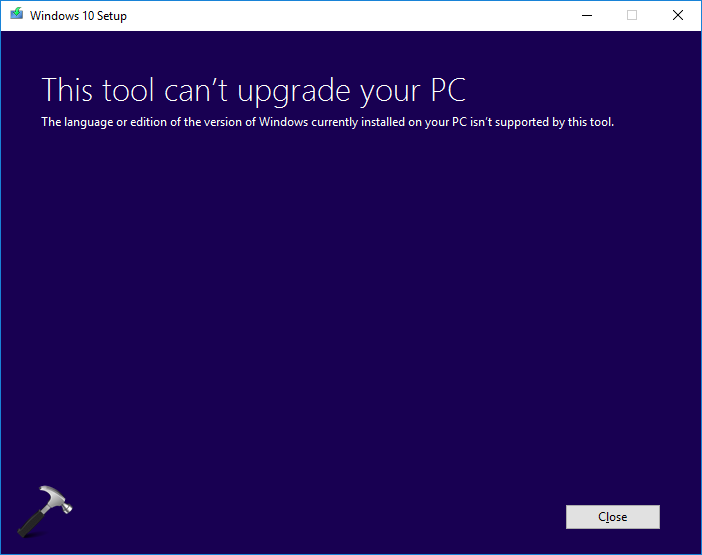 This is because MCT is getting AU upgrade of different language from the Microsoft server. This is same as the case we mentioned above for AU ISO file in which you can't retain apps and settings. So you should change your language settings plus system locale to match ISO's language setting. If both matches, you can upgrade and your apps and settings won't delete. For MCT, you can try setting language to English (United Kingdom) and see if it helps.

5. Even after trying all of the suggestions, there are no changes in situation, you can go ahead with clean install of AU.
Hope something helps!
Also check: Windows 10 November Update fails to install.