Sometimes instead of blue screen of death (BSOD), we get errors of similar codes from boot manager. This errors are resultant of damaged files due to changes made by software. One of these error is "0xc000000f – The Boot Selection Failed Because A Required Device Is Inaccessible".
Following is the screenshot of this error: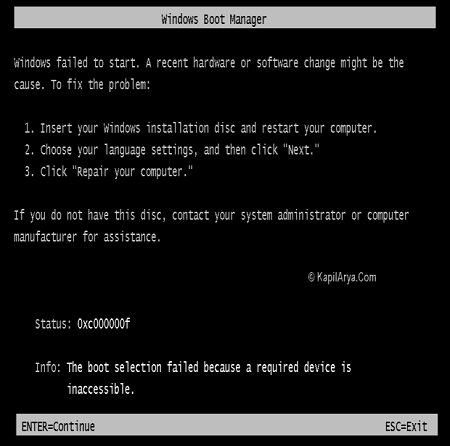 Also checkout this as well : The Boot Configuration Data File Is Missing Some Required Information In Windows 8
In this article, we'll tell you how to troubleshoot this error with the help setup disc.So, here we go…
FIX : Error "0xc000000f – The Boot Selection Failed Because A Required Device Is Inaccessible"
1. Insert the setup disc under the DVD drive (setup disc of any Windows OS can be used here). For example, let us consider that we've entered setup disc of Windows 7 or later.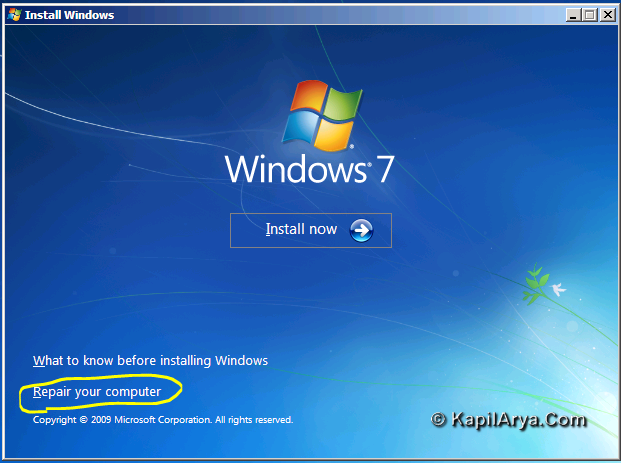 2. Due to this error, the system partition is still in working order, but aid to this recovery tools will suspect for installation on another partition. So it will show 0 MB however the actual size of that partition is 38 GB (consider for an example). Click the Next button after locating Windows 7 under System Recovery Options.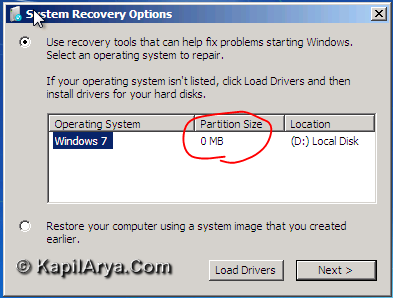 3. Now enter the following commands one by one:
diskpart
list volume
It will indicate the RAW volume, which is actually the NTFS partition and is responsible for the generation of boot error.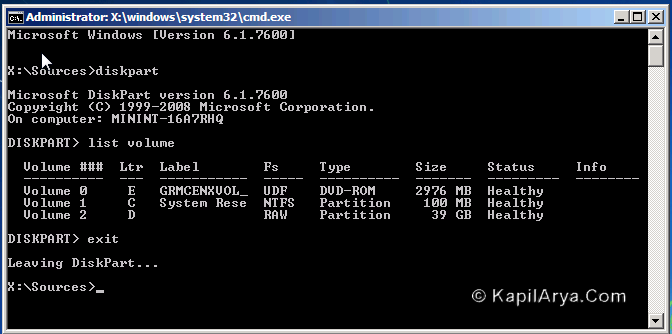 4. Now our main target is to convert this RAW volume into NTFS partition. To do so, type the following command:
chkdsk /r /f d:

Once this command used, the main partition now generates the error "The first NTFS boot sector is unreadable or corrupt." But the good thing is that it actually repairs the second partition.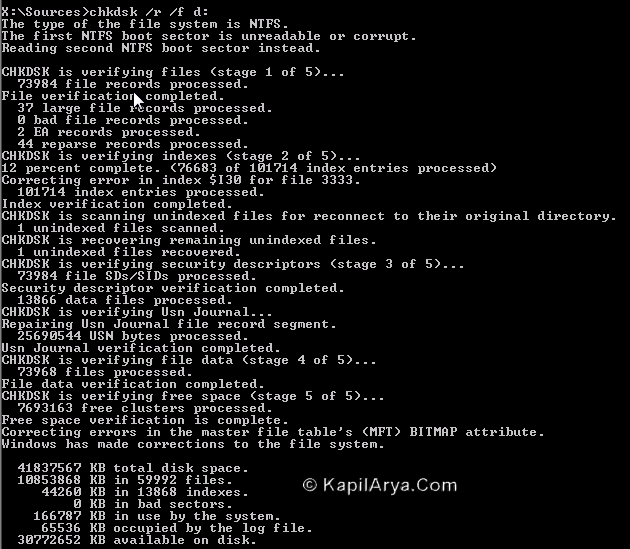 In this way RAW volumes is converted into NTFS partition. Also the other errors involving indexes, master file table etc. are identified and repaired automatically. Reboot the machine, error should be disappear now.
That's it! Similar fixes that you must read about:

1. [FIX] Windows 8 Master Boot Record Is Corrupted
2. [FIX] Windows 8 Freezes At Boot Screen
Kill many issues in your system using few steps at once:
1. [How To] Refresh Windows 8.1
3. [How To] Reset Or Refresh Windows 8 Without Installation Disc